UNIBOT Sweper Outdoor Cleaning Robot
Smart Cleaning, Unmanned Operation
It can automatically execute the ground sweeping and cleaning work through the smart unmanned driving technology and make arrangement at the fixed time and fixed point along the fixed route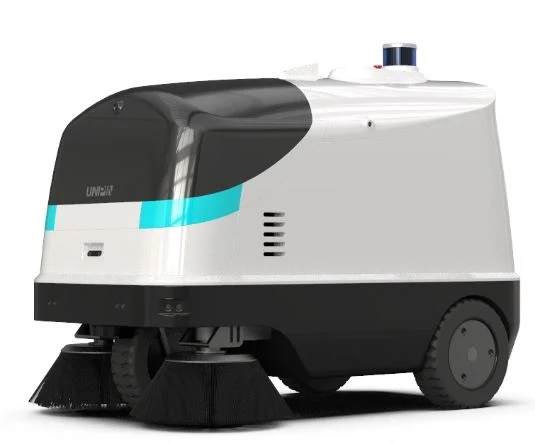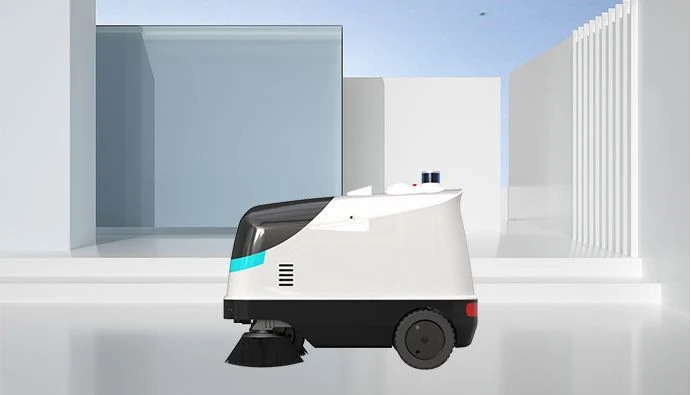 Clean without omission
It can autonomously identify the environment and plan the route, and the edge sweeping can be ensured by double roller brush design, strong vacuum dust collection and centimeter-level high-precision positioning
Safety and efficiency
The system architecture of multi-sensor fusion + deep learning can process the pedestrians, obstacles and garbage in a timely manner, autonomously avoid obstacles and flexibly steer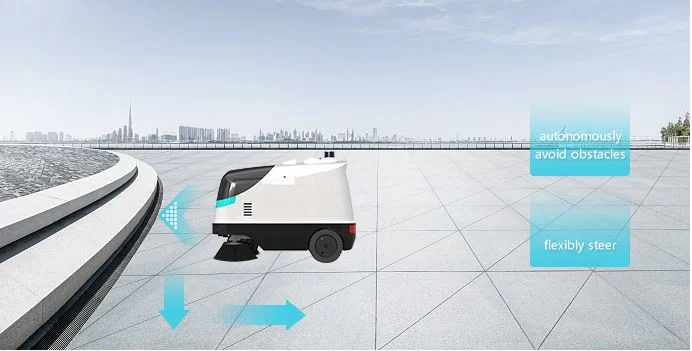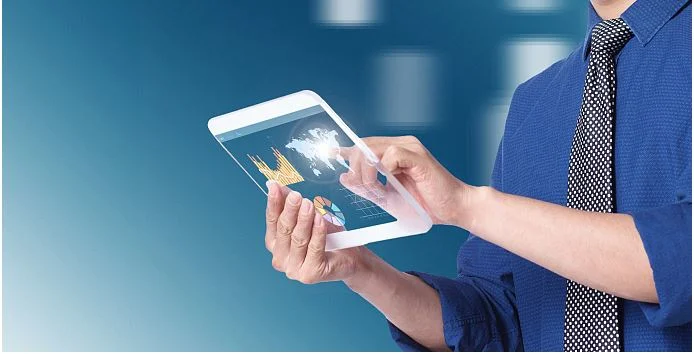 Remote operation
Through the monitoring center, mobile device and wireless network, the task scheduling,
control and interaction of the outdoor cleaning robot can be achieved.
40000 Square meter Larger Dimension Scene Indoor Laser Mapping
1.Optomize the software algorith and strengthen map
2.Engine to easily complete laser mapping tasks in complicated area

Outdoor Cleaning Robot Parameter Table

Item

Parameter

Size

1700mm(L)*1400mm(w)*1280mm(H)

Rated power

3200KW

Screen size

7 inch 16:9

Screen resolution

1920*1080p

Operating hours

Better than 6 hours

Cleaning width

Better than 1400MM

Cleaning speed

Better than 1M/S

Dust collector capacity

120L

Battery capacity

60000 mAh

Working voltage

48VDC

Battery input

DC50V/10A

Charging port

DC charging port/automatic recharge brush plate (optional)

Charging time

6 hours

Charging input

220VAC 3A

Drive mode

Steering rudder

Maximum climbing slope

20°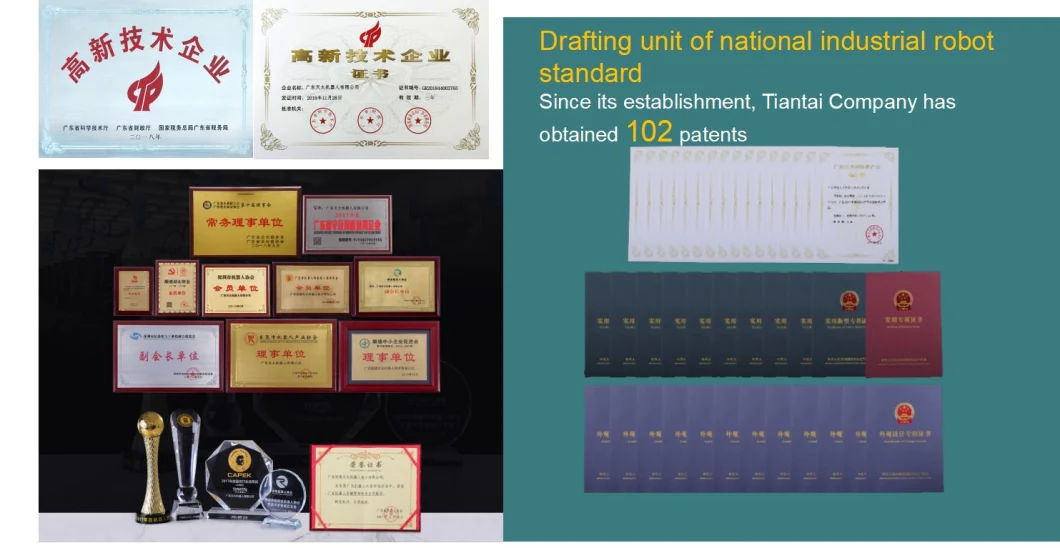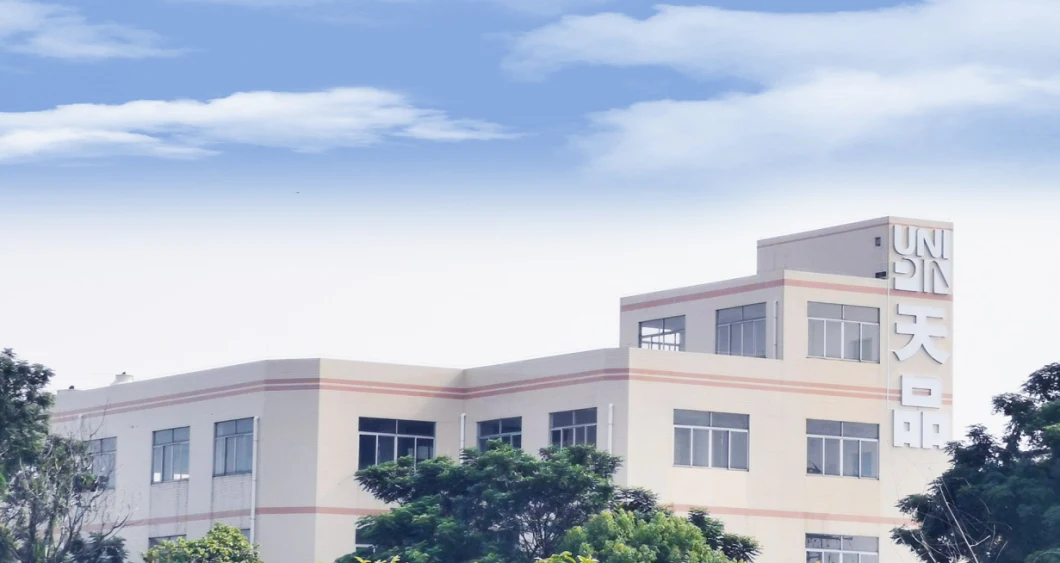 Guangdong Unipin Medical Technology Co., Ltd.
is a high-tech enterprise that integrates R&D, design, manufacturing, marketing and services. The company specializes in the R&D and
manufacturing
of medical protection and household air
environment
appliances.Its major products includes large
melt-blown nonwoven production line
s
and associated core parts, mobile air environment appliances,
melt-blown fabric
s with filtration
efficienc
ies of over
95%
,
disposable 3D
respirators,
disposable
2D masks, etc.