Ride on Floor Sweeper for factory and airport (HW-I800)
Characteristics of I800 Ride on Floor Sweeper for factory and airport
1.There are four side brushes which can be lifted automatically, the sweeping width is 1800mm, and the length of main brush is 700mm.
2.The cleaning efficiency reaches 10000m2/h, it can keep working for 6-8 hours.
3.Advanced cleaning slinging technology, the theoretical utilization of hopper is close to 100%.
4.Equipped with powerful dust controlling system and high pressure water spraying system, it can avoid the second dust pollution.
5.Adopt solid airport specialized tires, high performance electric controlling system to avoid overload and under voltage.
Application of I800 Ride on Floor Sweeper for factory and airport
HW-I800 Sweeper is the classic type of Hwawin products, combined with vacuum, sweep and water spray. It is for outdoor use, such as sanitation bureaus, cleaning companies or property management companies.
Product Parameter of I800 Ride on Floor Sweeper for factory and airport
No.

Item

Specification

1

Sweeping width

>1800mm

2

Productivity

>10000m2/h

3

Max. climbing capacity

20%

4

Main brush length

700mm

5

Power supply

36V

6

Continuous working hours

6-8 hours

7

Waste hopper capacity

150L

8

Water tank capacity

30L

9

Side brush diameter

500mm

10

Driving motor power

1500w

11

Operation motor power
(main brush+fan+side brush+dust vibrator)

600+500+80*4+50 (W)

12

Turning radius

1200mm (spot turn)

13

Dimensions (L/W/H)

2150/1800/2020mm

14

Max working speed

7km/h

15

Max running speed

8km/h

16

Filtering area

5m2/h
Product Detail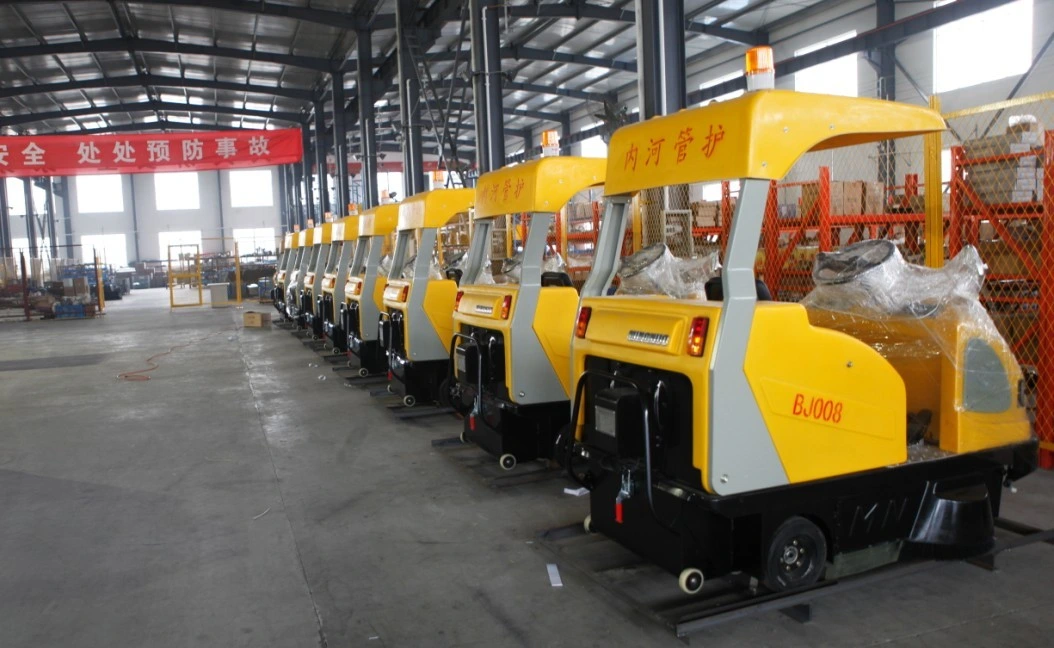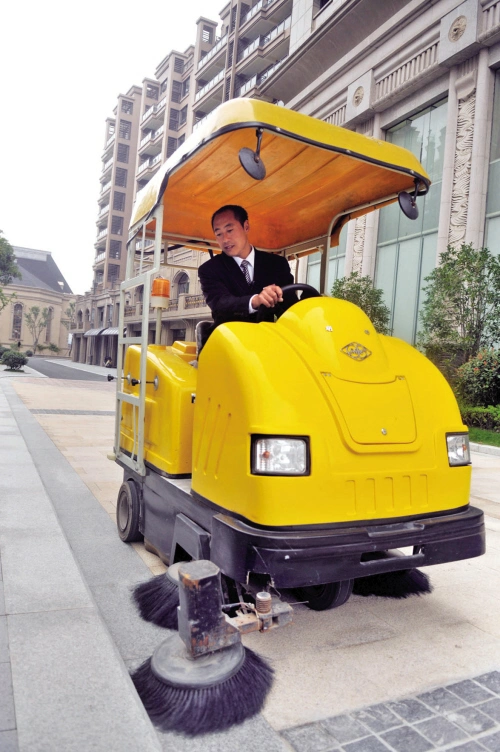 About us
Hwawin Industrial Group Co., Ltd. is specialized in cleaning equipments and other new energy products more than ten years.
Our cleaning equipment mainly include:
Road Sweepers: Manual Walk Behind Sweeper; Industrial Sweeper; Multi-Purpose Sweeper; Sanitation Heavy Load Sweeper; Electric Driving Type Sweeping Machine; New All-Closed Sweeper; Automatic Discharging Sweeper; Sanitation Sweeper.
Floor Scrubbers: Walk Behind Floor scrubber; Ride On Floor Scrubber