HBY Ultra High Pressure Water Cleaning Robot
Brief Introductions:
HBY Water Cleaning Robots are designed for ultra high pressure water abrasive blasting of surface cleaning.
The robot adheres to the sureface with multiple powerful permanent magnets, allowing operations on vertical, horizontal and overhead steel surfaces.
Different applications like UHP and abrasive can be mounted on this versatile robot.
Quality and speed are ensured, as well as operator confort and safety.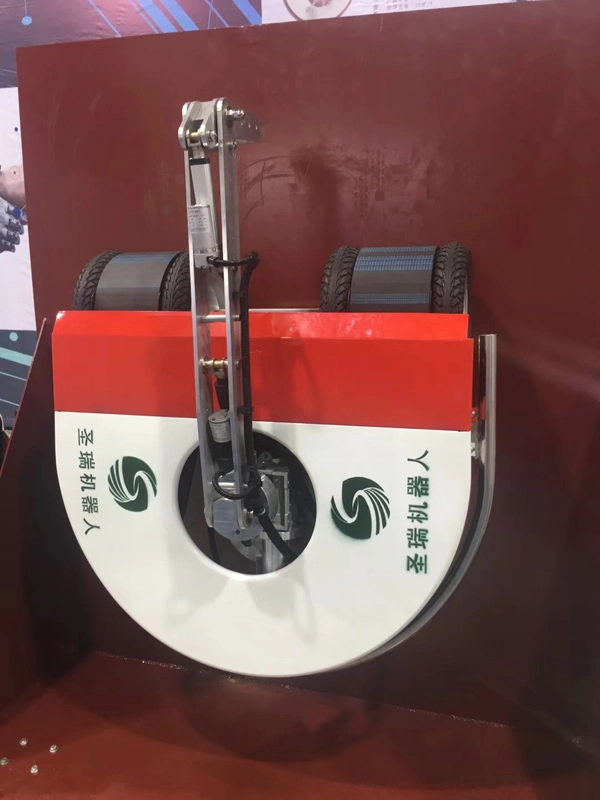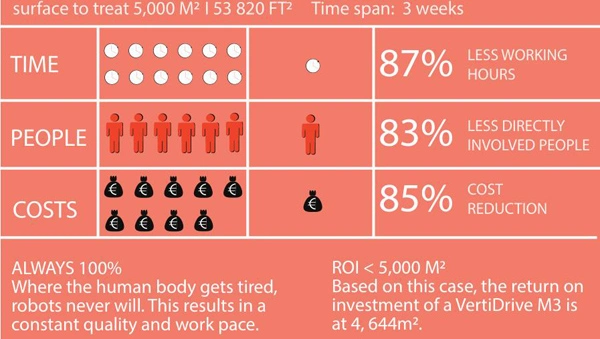 Features:
Crawler for ultra high pressure works.
Works on steel surfaces in all orientations.
Safe, clean and efficient
No need for scaffolding or cherry pickers.
Turns the work into a One-man operated job.
Stay safery on the ground, wireless control.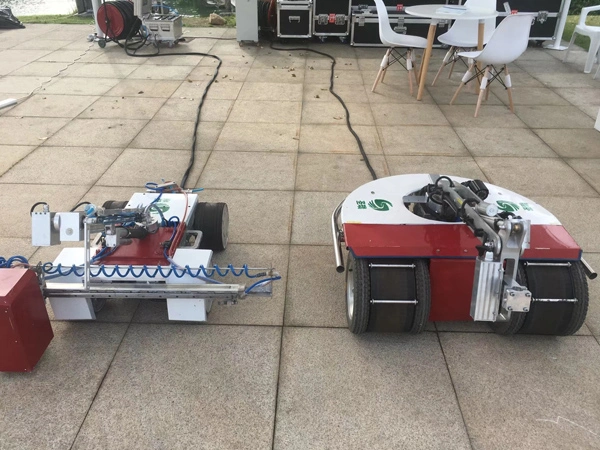 Specifications:
| | |
| --- | --- |
| Item | Descriptions |
| Control Method | Pendant + Wireless |
| Outer Dimensions | 890*900*460mm |
| Loading | 150Kg |
| Max. Working Pressure | 2800bar |
| Rust Removal Efficiency | 30m2/h |
| Traveling Speed | 5m/min |
| Rust Removal Effect | Sa2.5 |