Auto Discharging Electric Street Road Sweeper Industrial Floor Sweeper (DQS14A)
Auto Discharging Electric Street Road Sweeper (DQS14A)
1.130L huge garbage can, ensure longer cleaning time;
2.Compact design, flexible operation;
3.High power drive motor to increase the climbing capacity;
4.Using one-piece drum brake system, parking and driving is more secure. 5.Unique vacuum filtration system, dust absorption effect is better;
6.Equipped with high pressure spray function, prevent secondary dust;
7.Able to absorb 40mm large particles and floating garbage;
8.Long continuous working time,Can meet the day recycling;
9.Flexible configuration according to customer requirements,suitable for different places;
10.16-inch solid large tire configuration, strong climbing obstacle ability;
Auto Discharging Electric Street Road Sweeper (DQS14A)
| | | | |
| --- | --- | --- | --- |
| Model: | DQS14 | DQS14A | UNIT |
| Dimension(length*height*width): | 1600*710*1300 | 1600*1400*1900 | mm |
| Cleaning width: | 1400 | 1400 | mm |
| Working Efficiency: | 9500 | 9500 | m2 /h |
| Cleaning Efficiency: | 97% | 97% | % |
| Drive axle power: | 1500 | 1500 | w |
| Operating motor power: | 2500 | 2500 | w |
| Voltage: | 36 | 36 | v |
| Running speed: | 8.5 | 8.5 | km/h |
| Backward speed: | 5.5 | 5.5 | km/h |
| Dust filter area: | 6 | 6 | mm |
| Turn Radius: | 1200 | 1200 | mm |
| Dustbin capacity: | 130 | 130 | L |
| Main brush width: | 700 | 700 | mm |
| Side brush diameter: | 550 | 550 | mm |
| Water tank capacity: | 60 | 60 | L |
| Maximum cleaning granule: | 40 | 40 | mm |
| Working time: | 6 | 6 | h |
| Weight(with battery): | 500 | 500 | kg |
| Climbing capacity: | ≥30 | ≥30 | % |
| Battery: | 3pcs* 12V 120AH | 3pcs*12V/120AH | |
| Controller: | 36V/70A | 36V/70A | |
| Charger: | 36V/15A | 36V/15A | |
| Container Quantity (20GP/40GP/40HQ): | 6/14/14 | 6/14/14 | PCS |
| Packing size: | 1850*1170*1480 | 1850*1170*2020 | mm |
Auto Discharging Electric Street Road Sweeper (DQS14A)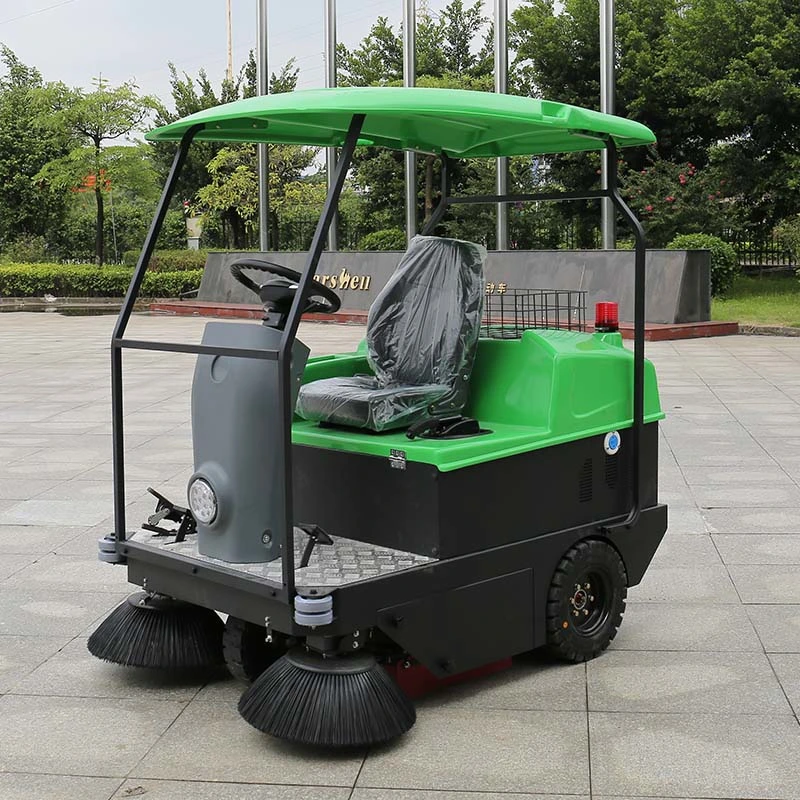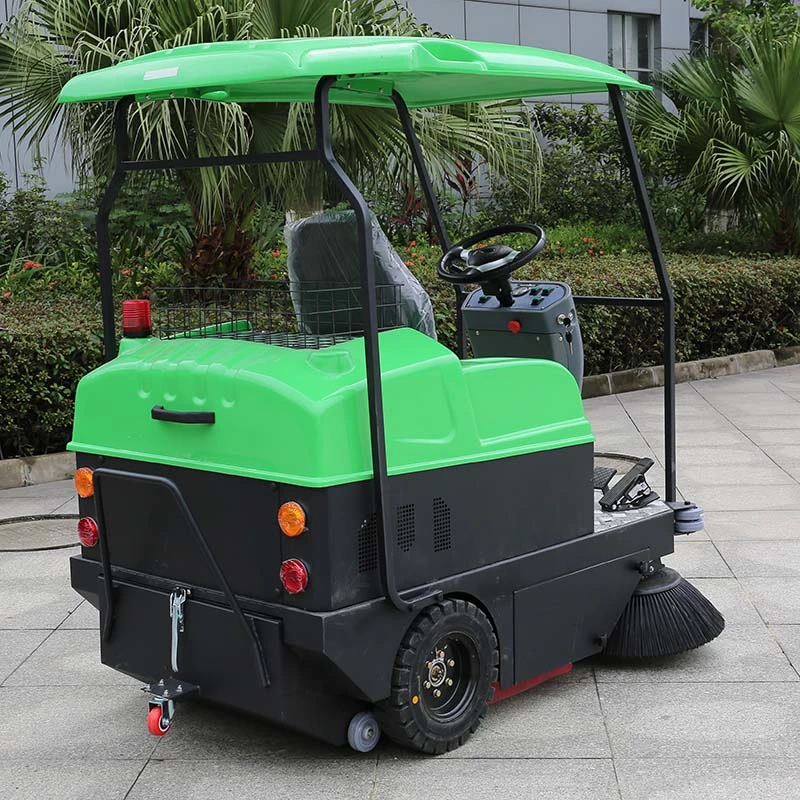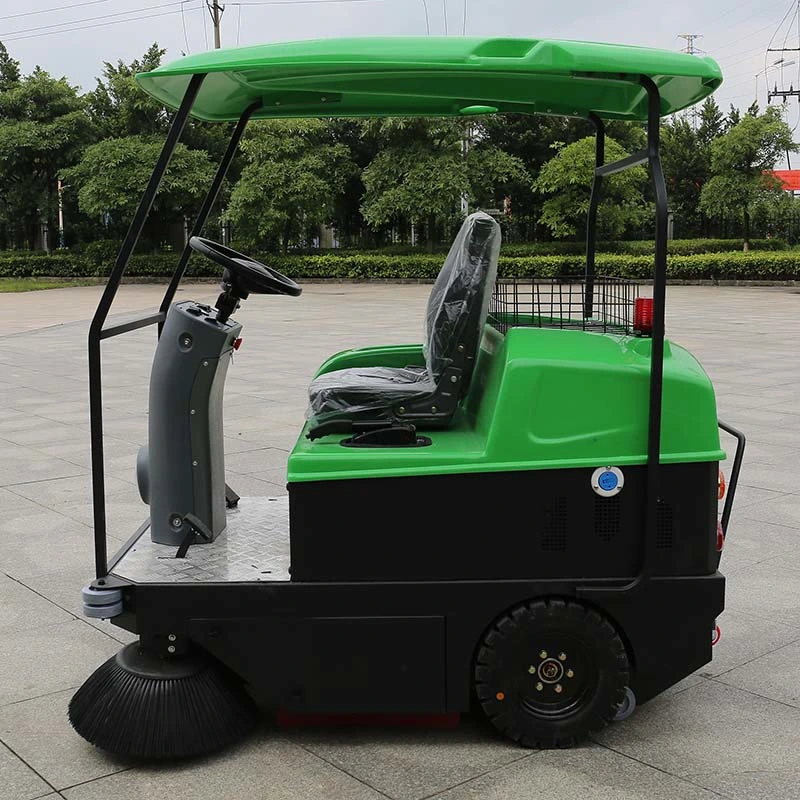 Auto Discharging Electric Street Road Sweeper (DQS14A) company profiles:

Marshell was founded in 2002, as a world-class electric vehicle manufacturer, it specilizes in producing and selling golf cars, sightseeing cars, scooters, golf trolly and utility vehicles.

We have three facilities in Guangdong and Shanghai, with 210000 square meters workshops, over 100 experienced engineers and 1,200 workers. Our daily production capacity is 100 units of big vehicles and 500 units of scooters.

Marshell has been certified by ISO9001/ISO14001 and CE. Moreover, every vehicle is marked with World Manufacturer Identifier (WMI) and VIN.

With a common pursuit of green world and energy-saving transportation, Marshell is devoted to offering you top quality electric vehicles with competitive price and friendly after-sales service. ODM and OEM orders and all welcome.

Contact us for more details now!
Company Information