HW-E800W Industrial Sweeper with Vacuum, Sweep and Water spay function
Model HW-E800w Industrial ride on road sweeper is a industrial driving type floor cleaning sweeper which combined functions of vacuum,sweep and water spray.It is good to be used outside,such as park,sanitation,cleaning company,property management company,square and university.
CHARACTERISTICS
- Increase the chassis design, flat filter, built-in powerful dust control systems, more powerful vacuum cleaner, sweeping width of up to 1850mm.
- The use of advanced high-performance maintenance-free batteries, no leaking, can't produce harmful gases.
- Has the international advanced technology of thrown & clean, the dust box can achieve to 100% utilization.
- Reliable high-quality components reduce maintenance and repair costs.
- Solid tire, airport-specific, and durable.
- High-quality electronic control system, over current, under voltage protection, more secure.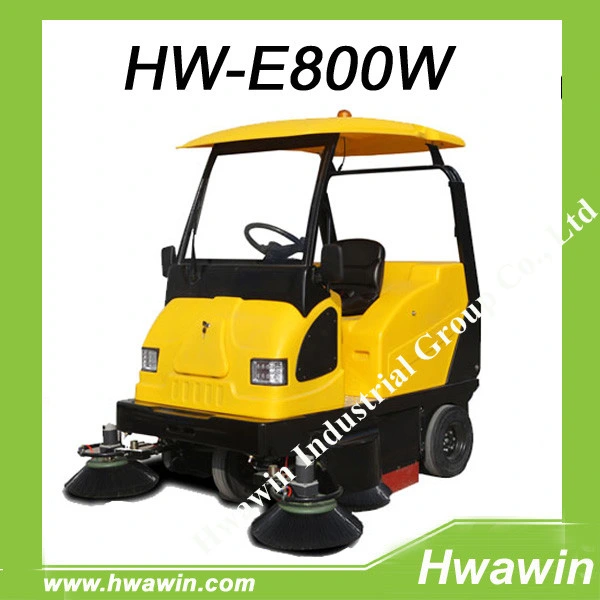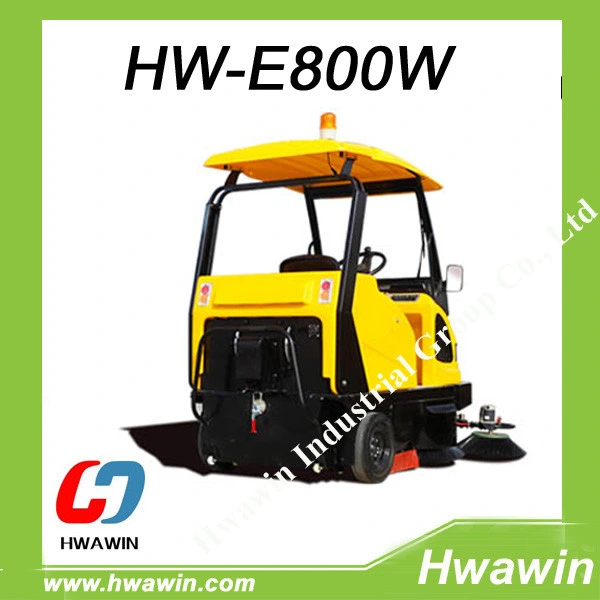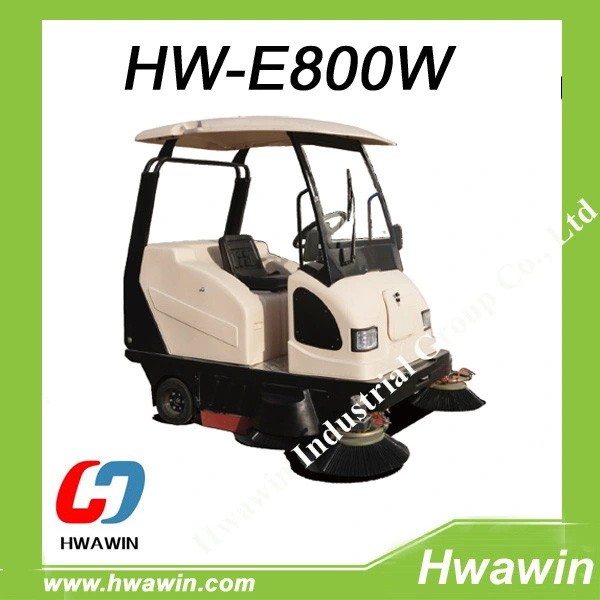 No.

Technical Data

HW-E800W

1

Cleaning Width

1900mm

2

Productivity

12000m2/h

3

Max Climbing Capacity

25%

4

Main brush length

800mm

5

Power supply

48v

6

Continuous working time

6-8h

7

Capacity of water tank

30L

8

Waste hopper capacity

180L

9

Diameter of Side Brush

500mm

10

Driving power ( motor)

1800w

11

Operation power (motor)




Main brush fan side brush vibration dust

800+500+80*4+50w

12

Turning radius

1200mm

13

Dimension

2150*1900*2040mm

14

Max working speed

7km/h

15

Max Driving speed

9.8km/h

16

Filter surface

5m2

17

Net weight

800kg