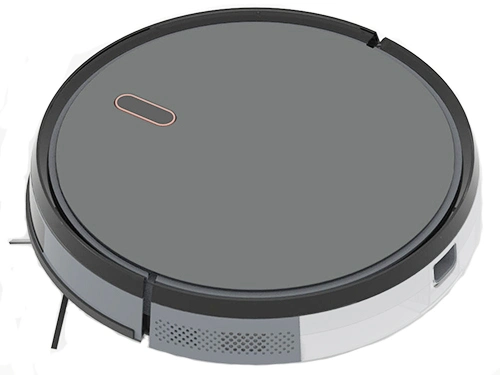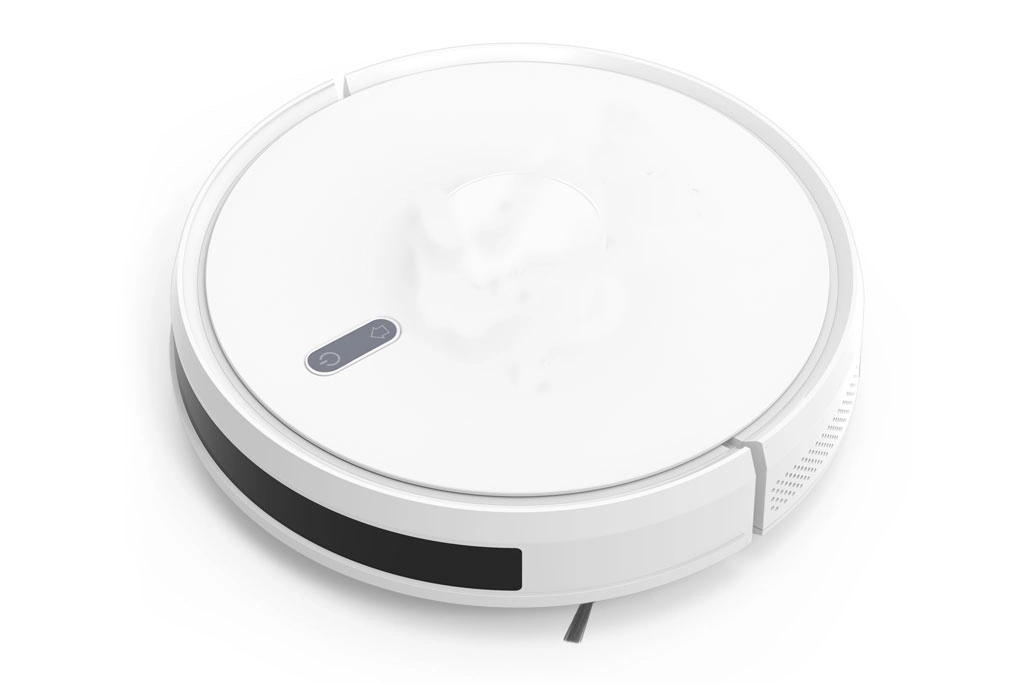 * LG/SUMSUNG battery cells+BYD package Li-ion battery 2600mAh-5200mAh.
* Nidec brushless DC motor. Frequency conversion suction with 3-level adjustment.
* Equipped with more than 10 different smart sensors,38 groups in total.
* TOF sensorensures to identify the white/black wall and glass to run along the edge.
* Boost suction power for carpet automatically increases to 2200Pa.
* Resumption: Automatically return to the breakpoint to continue cleaning.
* Detect the charging base & automatically recharge.
* Intelligent AI Voice control( via Alexa, Google Home, etc.)
* Designate a cleaning area or set restricted areas as an electronic fence or virtual wall
* Triple filtration system filters 99% of PM2.5 particles and is washable for ease cleaning.
* More than 12 types of cleaning modes:Auto Cleaning,Edge Cleaning,Spot Cleaning, Deep Cleaning. Timer Cleaning, Smart Area Cleaning, etc.
* More functions of smart phone App:Visible Real-Time Map,Battery Status, Cleaning History,Maintenance,Fault Detection,Find Robot,Voic Prompt,Do Not Disturb Mode,etc.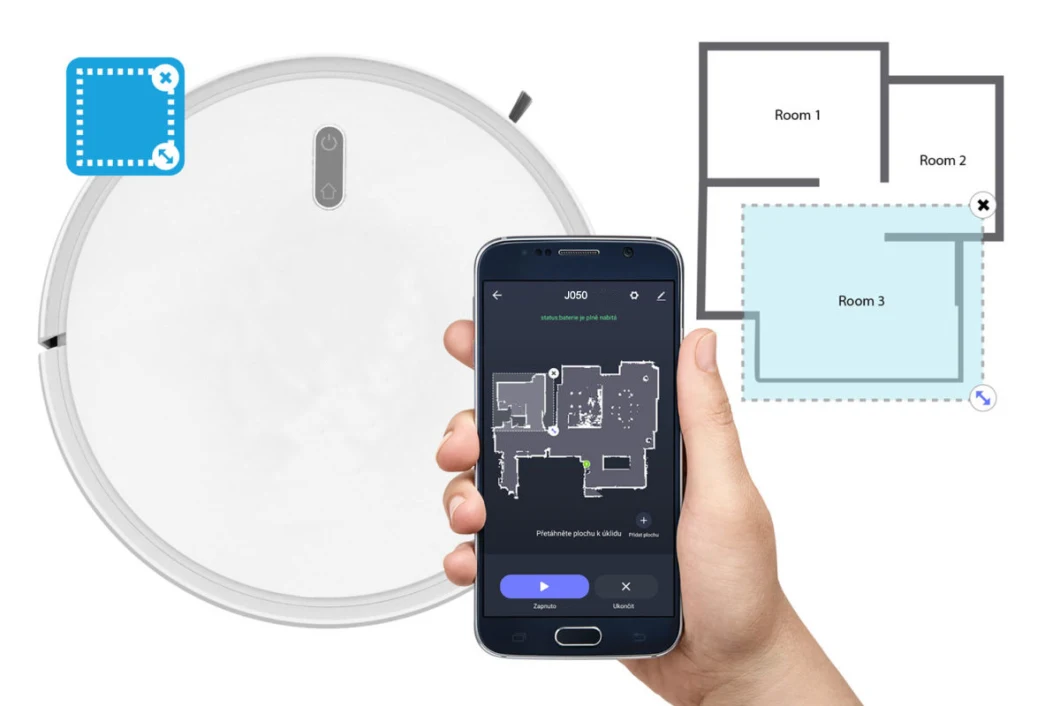 Zone cleaning
Through the application, you can set the areas (zones) that the CleanMate LDS700 should currently clean, such as more polluted places - hallway, kitchen or dining table area. Simply send a robot for you, which will do the dirty work for you.
Restricted area settings
Through the application, you can set areas that the CleanMate LDS700 will omit when vacuuming or draw a virtual wall. Forget about the impractical transfer of mechanical space delimiters.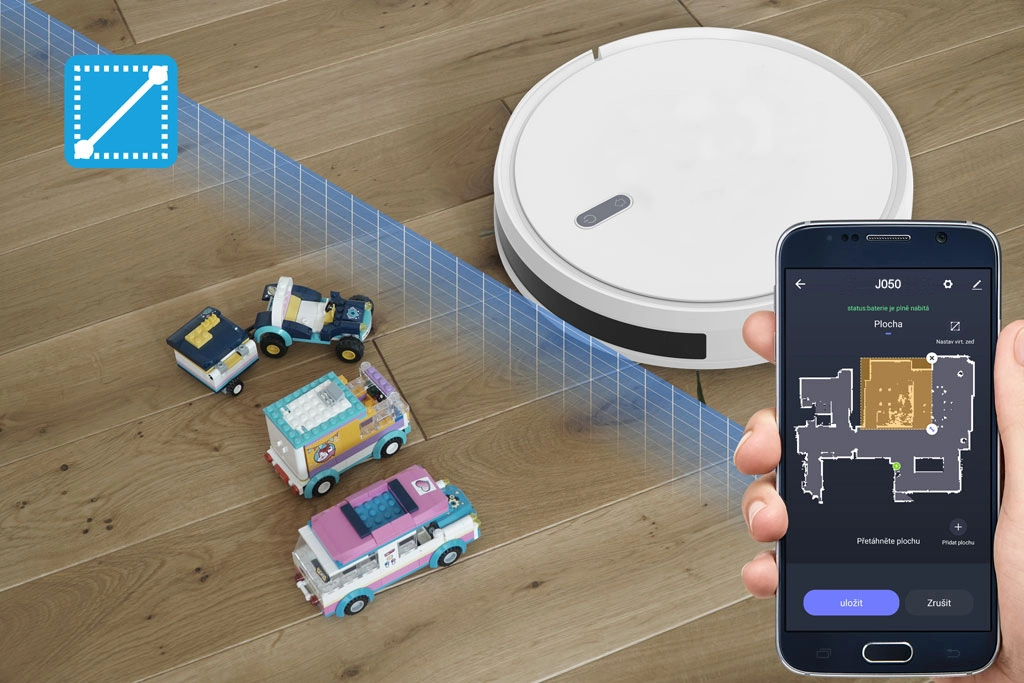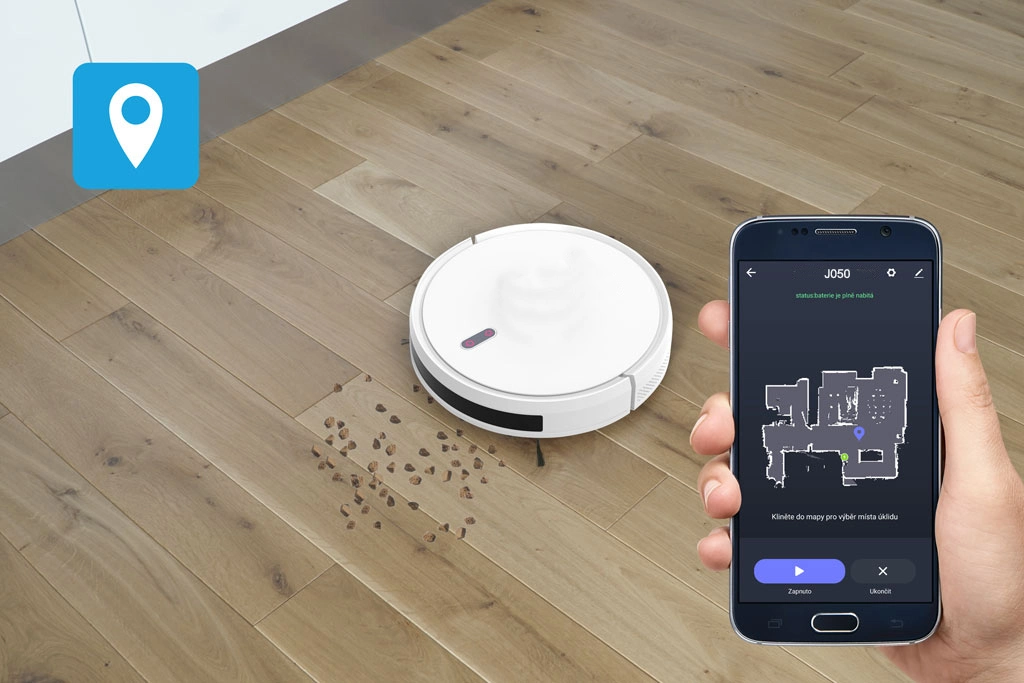 Spot cleaning
Simply click on the map in the mobile application to select a location and thus mark the area that the vacuum cleaner should clean. You can use this function, for example, when garbage is dumped in a specific place. Simply send a robot there to clean up and he will do the work for you.
J050
J050 is completely suitable for our customers. The voice guide can announce the current status of the robot, vacuum cleaner settings and instructions.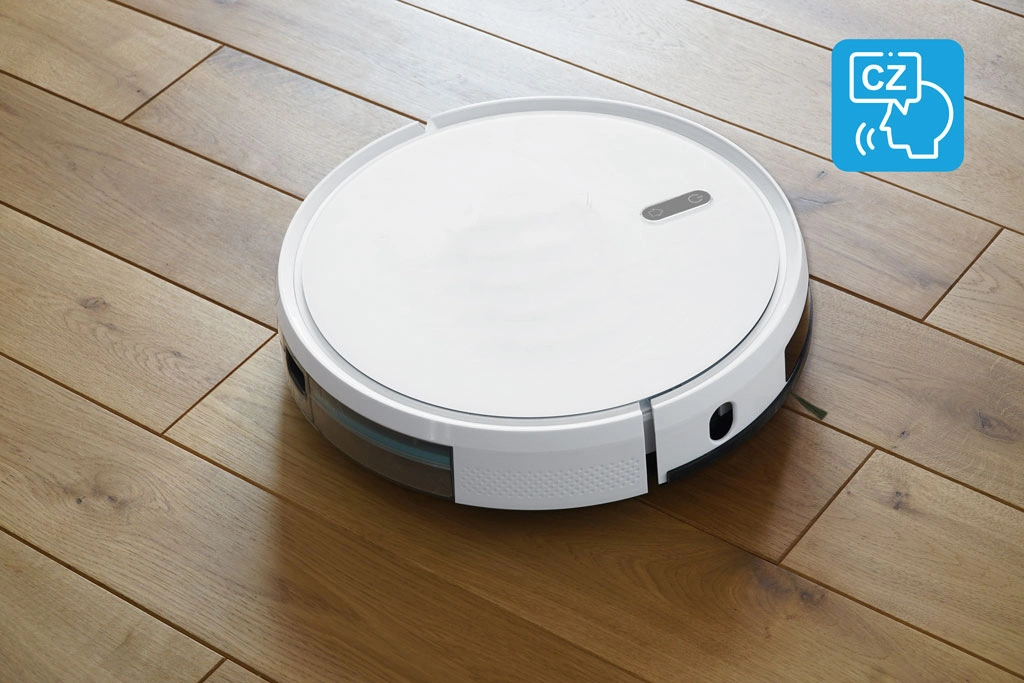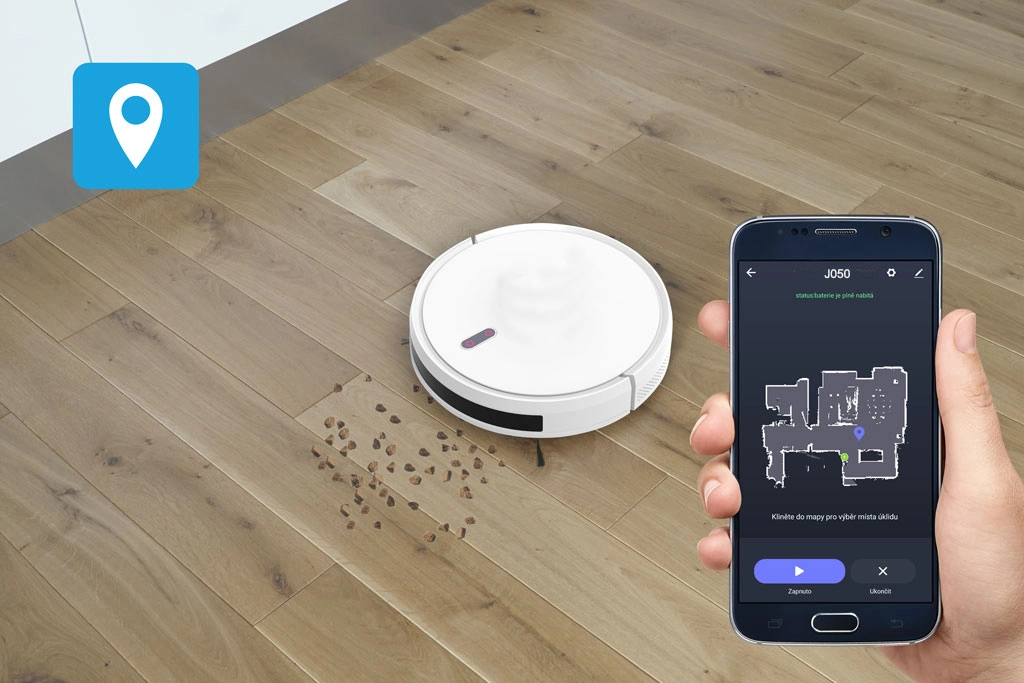 Control via mobile app
You can control the robot vacuum cleaner via your Android or iOS smartphone. Use the app to connect the vacuum cleaner to your smart home and enjoy advanced features such as remote control, cleaning schedule, cleaning selected area, restricted area, history, statistics, etc.

The robot vacuum cleaner can also be used where there is no WiFi signal. Just press a button to start cleaning directly on the robot vacuum cleaner.
Smart TURBO sucker
When J050 falls on the carpet, it will automatically activate the intelligent Turbo suction. The powerful BLDC motor has a powerful suction power of up to 1800 Pa and can be set to three 3 suction powers. The HEPA filter helps trap fine dust, allergen mites or animal allergens. CleanMate LDS700 is also suitable for families suffering from allergies.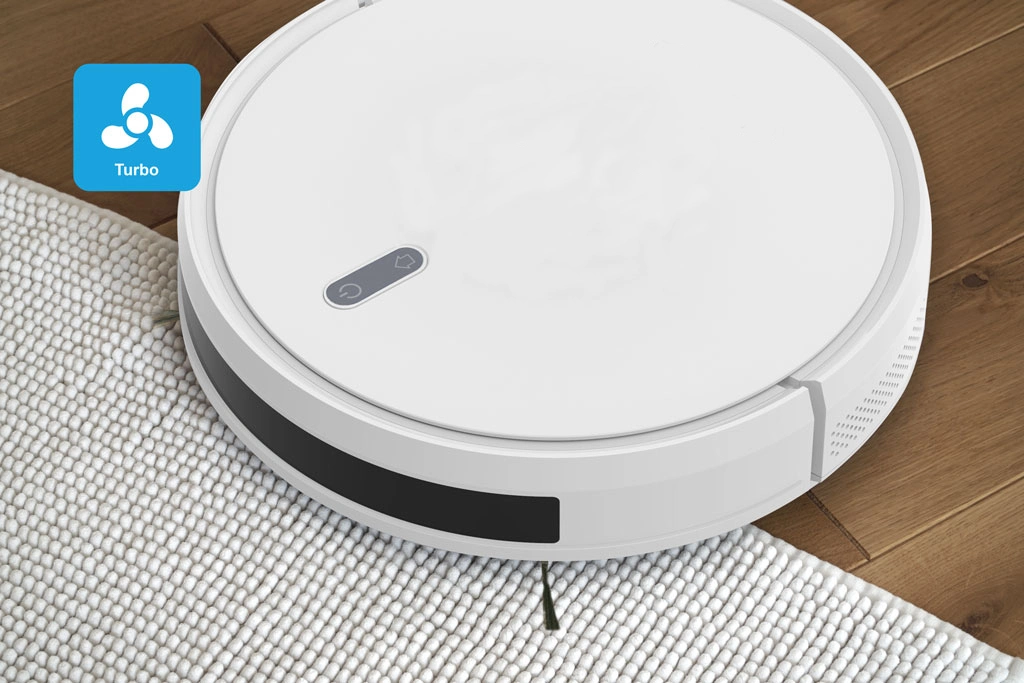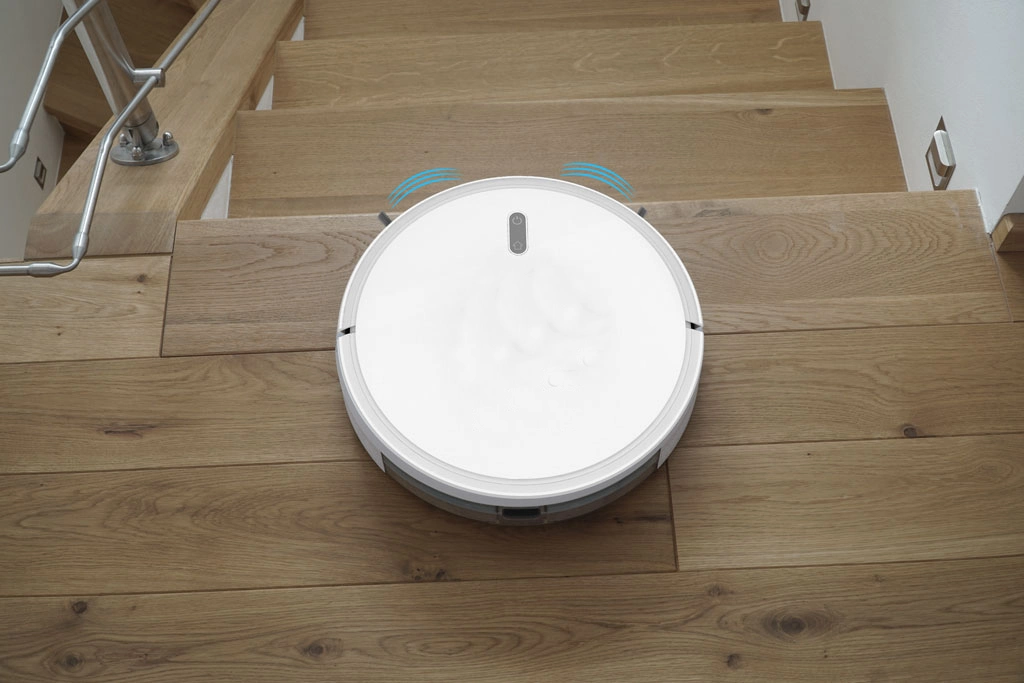 Anti-fall sensor
The bottom of the vacuum cleaner is a sensor to prevent falling from stairs and high places.
Robot vacuum cleaner and mop combined into one
Let your floor emit a radiant light. Just turn on the mop function, set the amount of water to be used, and then the robot vacuum cleaner can become a vacuum cleaner and a mop at the same time. You can adjust the amount of water in the app to suit the type of floor you are using. Wooden floors require a small amount of water, while tiles must be added with water. J050 can adapt to the floor of your home and clean the floor accurately for you.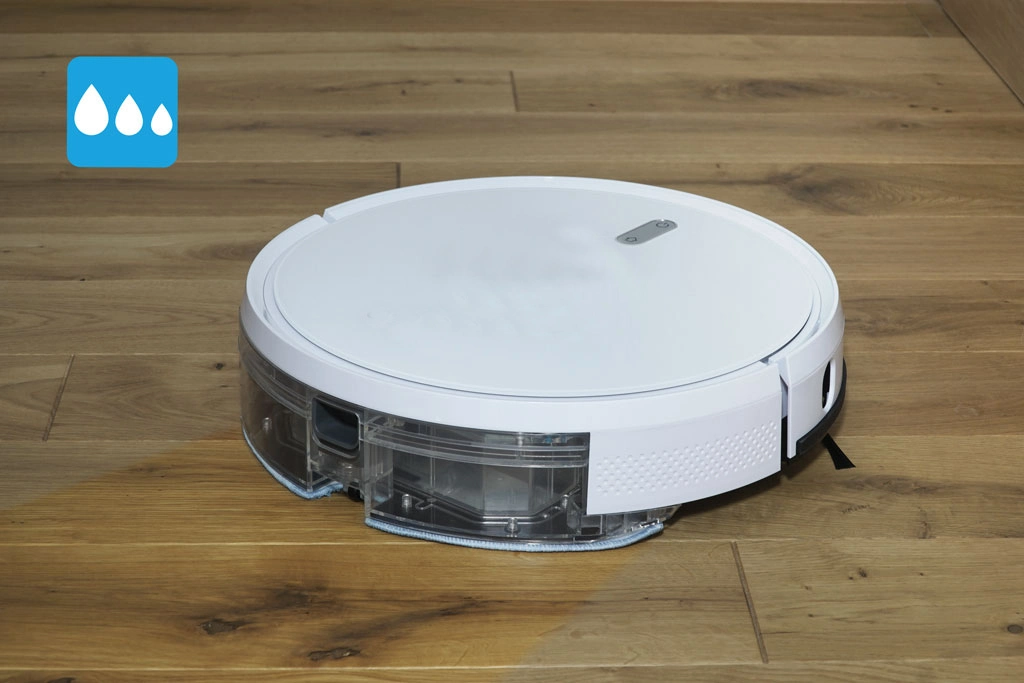 Advantages of robot vacuum cleaner
| | | |
| --- | --- | --- |
| LiDAR precision laser navigation | Spot cleaning | Detect stairs and obstacles |
| Robot vacuum cleaner and mop combined into one | It will automatically charge and continue cleaning | Automatic charging stand |
| WIFI connection | Powerful and quiet BLDC suction motor | Modern lithium ion battery |
| Area cleaning | Smart TURBO sucker | Cleaning mode automatic, dot, edge |
| Set restricted area | Electronically controlled water addition | Smart home TUYA Smart |